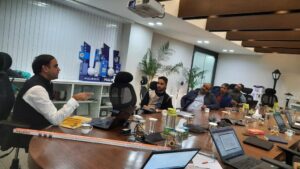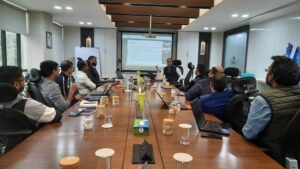 We're happy to share that The Young Jurist (TYJ) team has successfully concluded a physical training under the legal metrology and allied provisions of laws for Halonix Technologies Pvt. Ltd. at their head office in Gautam Budh Nagar, Noida. Our Senior Jurist Mr. Raj Dev Singh and Jurist Manan Agarwal successfully delivered the training and explained the importance of maintaining the uniformity of standards in weights and measures being used in trade and transactions.
We're grateful to Halonix Technologies Pvt. Ltd. for their long continued association with TYJ.
TYJ has an excellent track record for years in supporting several domestic and international companies with manufacturing units on the land to comply with the standards of legal metrology, food laws, Drugs & Cosmetics, Seeds Act & Insecticides Act. The expert team of TYJ takes pleasure in supporting companies with their legal metrology compliances and strives to achieve goals with utmost accuracy, skills, and legal knowledge!
Previous Post
Legal Metrology Audit at STL - Sterlite Technologies Limited (STL), Silvassa, Daman
Next Post
KEY HIGHTLIGHTS OF THE UNION BUDGET, 2023