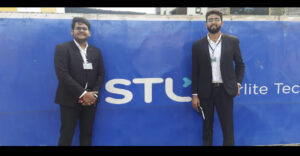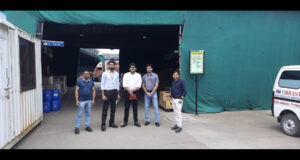 We, the team at The Young Jurist (TYJ), are elated to be sharing that we have successfully conducted the physical audit in Silvassa, Daman under the legal metrology and allied provisions of laws, for STL – Sterlite Technologies Limited (STL), for its digital networks All-in 5G solutions. We have been accomplishing this exercise for several manufacturing companies on a regular basis for years. Our team is constantly looking forward to pursuing these physically hectic but well satisfactory tasks, for, the very change it brings from the operational floor of the law offices and courtrooms.
Thank you to the core team Krishna Ramanathan, Nishtha Kansal, Vasundhara Asthana and Manan Agarwal also special mention and our heartfelt gratitude towards our intern Kushagra Singh.
TYJ is proud to be associated with STL, which is one of the industry's leading integrators of digital networks providing All-in 5G solutions. Their capabilities across optical networking, services, software, and wireless connectivity place us amongst the top optical players in the world. Wishing STL many more years of successful operations in Indian and overseas market!
#legalmetrology #audit #legal #law #manufacturing #tyj
Next Post
Legal Metrology Training at Halonix Technologies Pvt. Ltd.